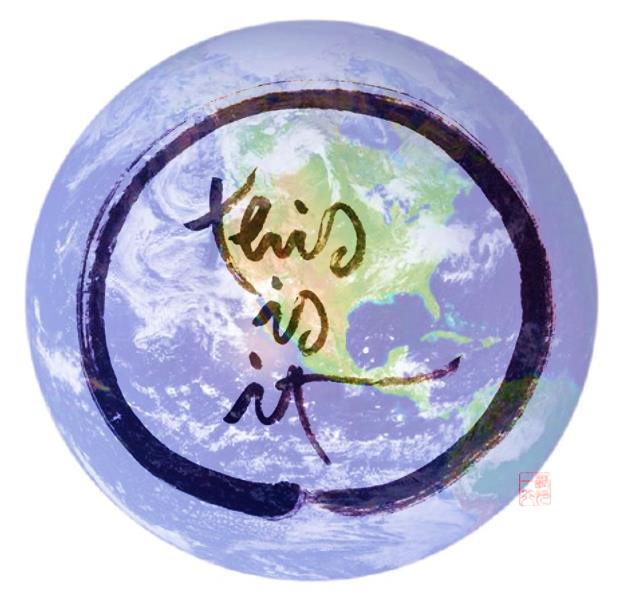 Honor this year's
50th Anniversary of Earth Day
by joining new and old friends for the Earth Holder Community's online retreat,
THIS IS IT:
Embodying Racial and Ecological Justice in the Face of the Climate Emergency
Together we'll explore the interconnection, the intersectionality, the interbeingness of ecological-social-racial justice. We will nourish ourselves with Earth-based mindfulness practice, connect with the beauty and safety of the present moment, and gain fresh insight on how to be and do at this time of profound societal and climate disruption.
Continue in the footsteps of Thich Nhat Hanh
"Every one of us can do something to protect and care for our planet. We have to live in such a way that a future will be possible for our children and our grandchildren. Our own life has to be our message."
The World We Have, Thich Nhat Hanh, 2008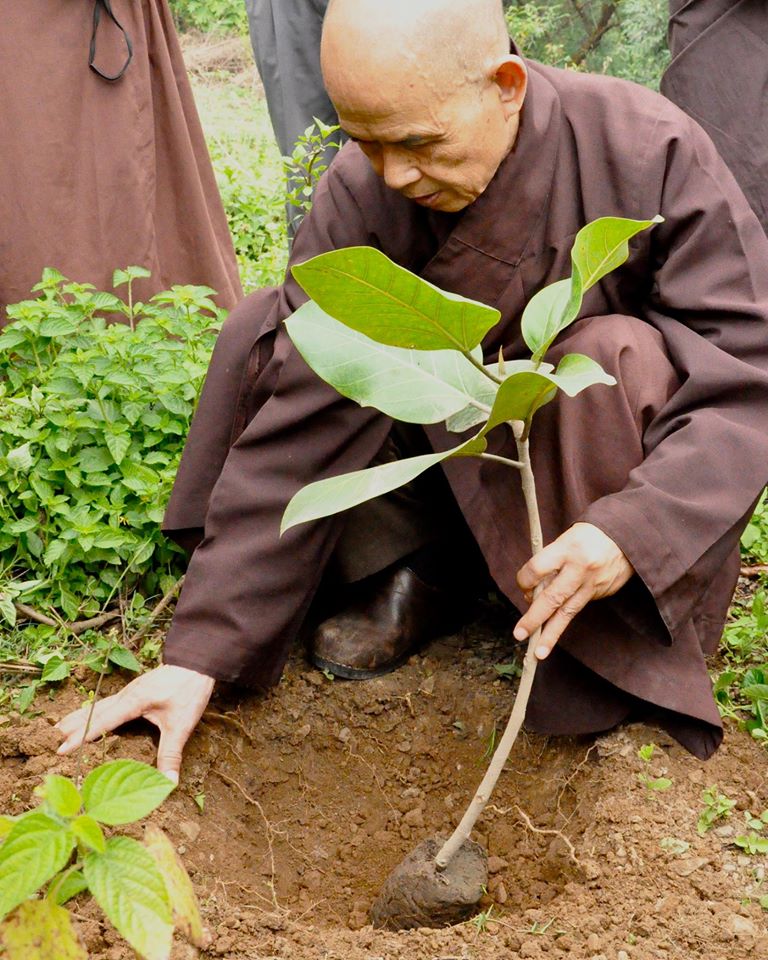 What to Expect
You'll enjoy eight weeks of insightful talks, Earth-based mindfulness practice assignments, and online community gatherings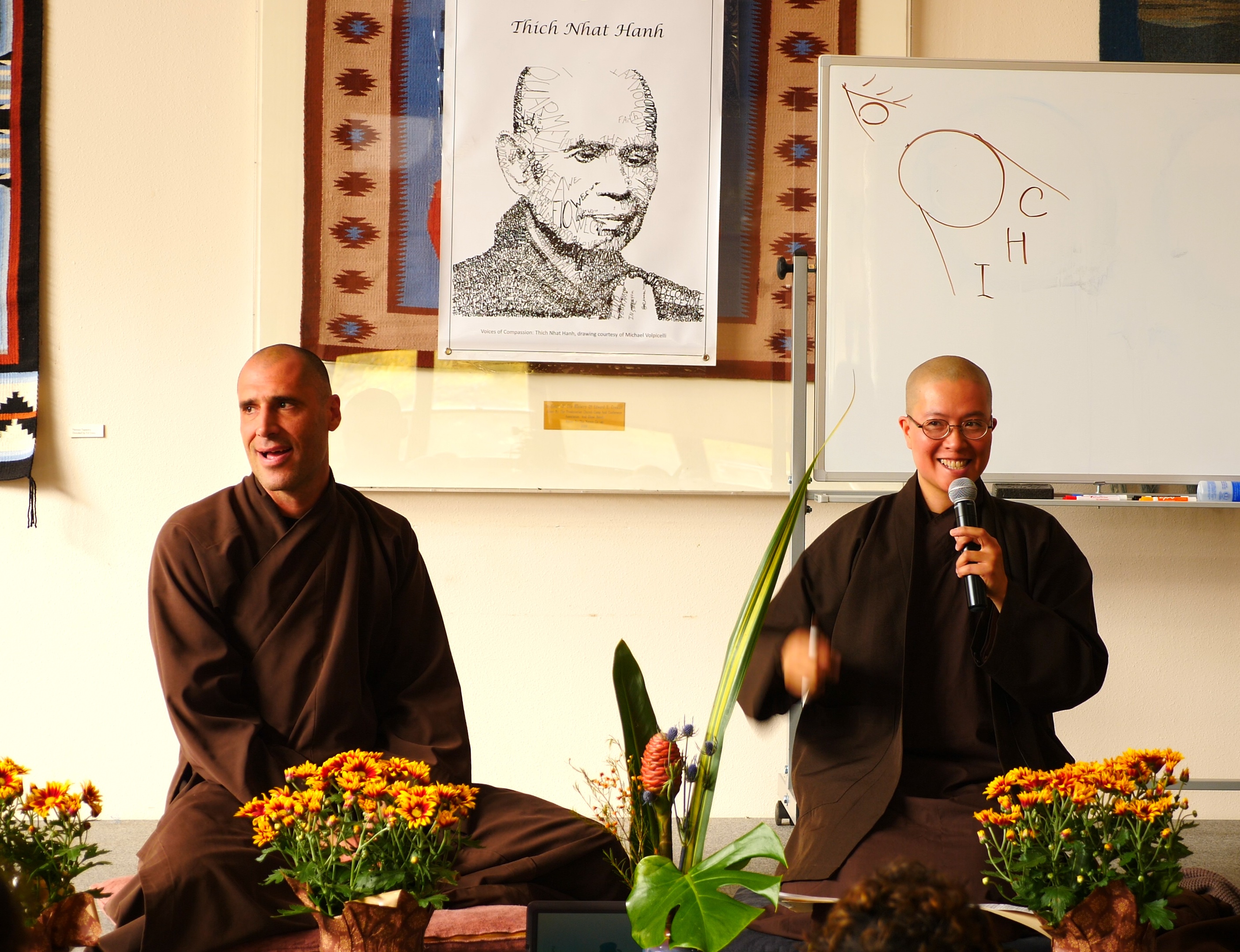 BIPOC and White-Led Dharma Offerings
In weekly Dharma presentation videos, Black-Indigenous-People of Color (BIPOC) and White-led teaching teams will explore how the environmental and climate crisis does not affect us all in the same way and help participants cultivate healing, liberation, and allyship for our collective survival.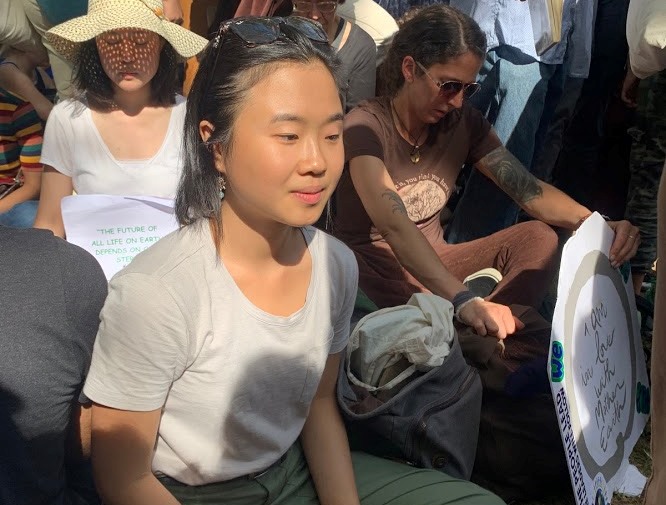 Earth-Based Mindfulness Practices
Teachers will assign new Earth-based practices every week to support daily mindfulness for personal transformation and growth. We ask participants to devote a minimum of 20 minutes each day to these practices.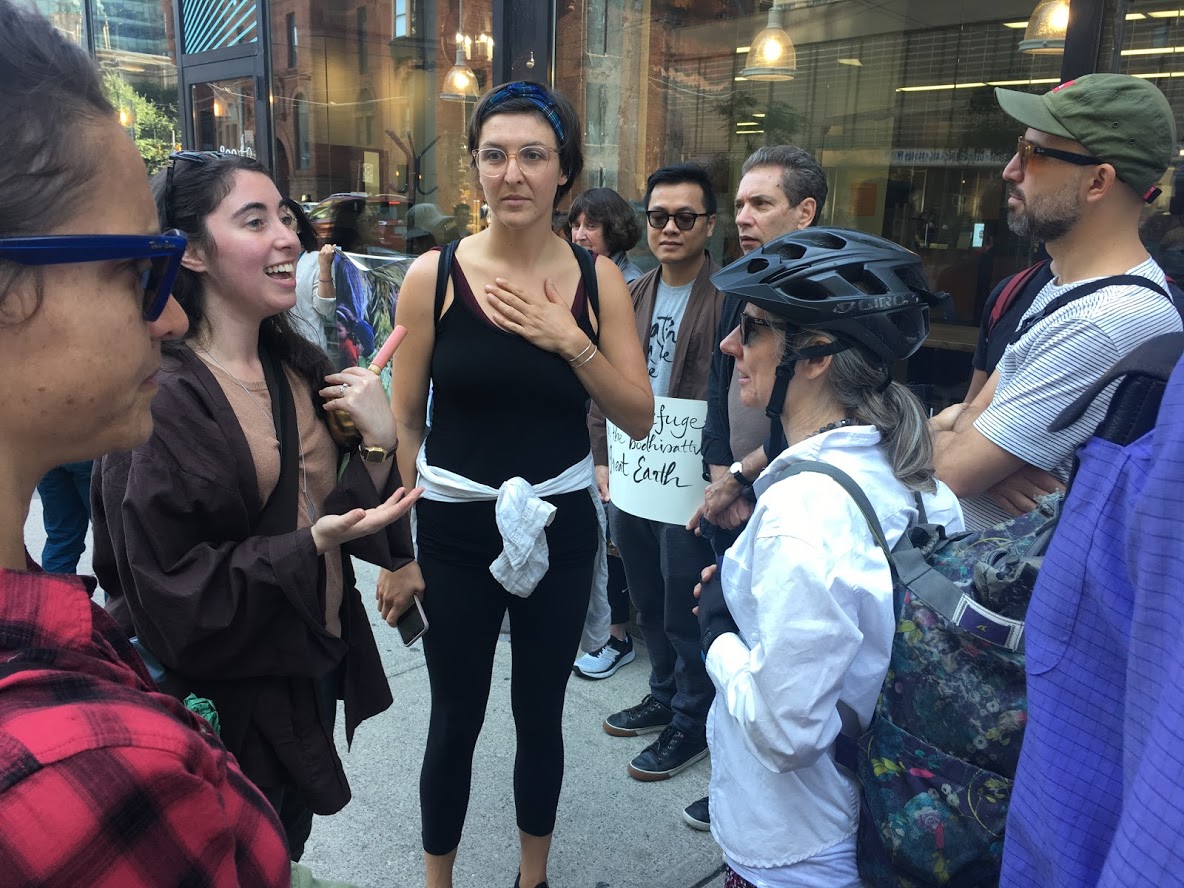 Live 90-Minute Online Sharing with "Dharma Families"
Saturdays (March 14-May 2, 2020 at 11 am Eastern/3 pm GMT), you'll join retreatants from around the world online to share joys, difficulties, and questions relating to the teachings and practices.
Registrants will indicate "family" ( a.k.a. break-out group) preferences. NOTE: If you're seeking cultural refuge, THIS IS IT offers BIPOC-only and White-only options for cultural sanctuary.
Earth Day is for action; families will not meet 4/25.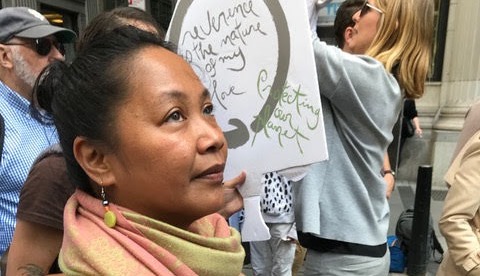 This course will guide you in a process of looking into your deepest aspirations, clarifying your intentions, and selecting actionable next steps to further embody racial, social, economic, and environmental well-being.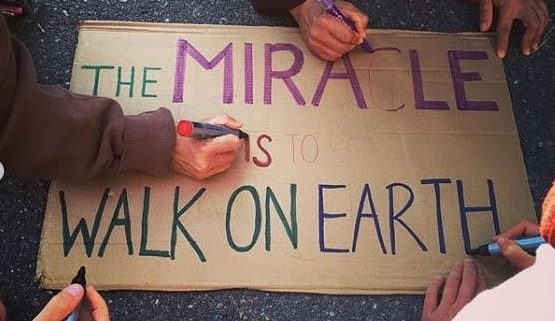 Explore Additional Resources
You are invited to deepen your study of THIS IS IT retreat themes by exploring additional videos, films, articles, books, and websites suggested each week by your teachers.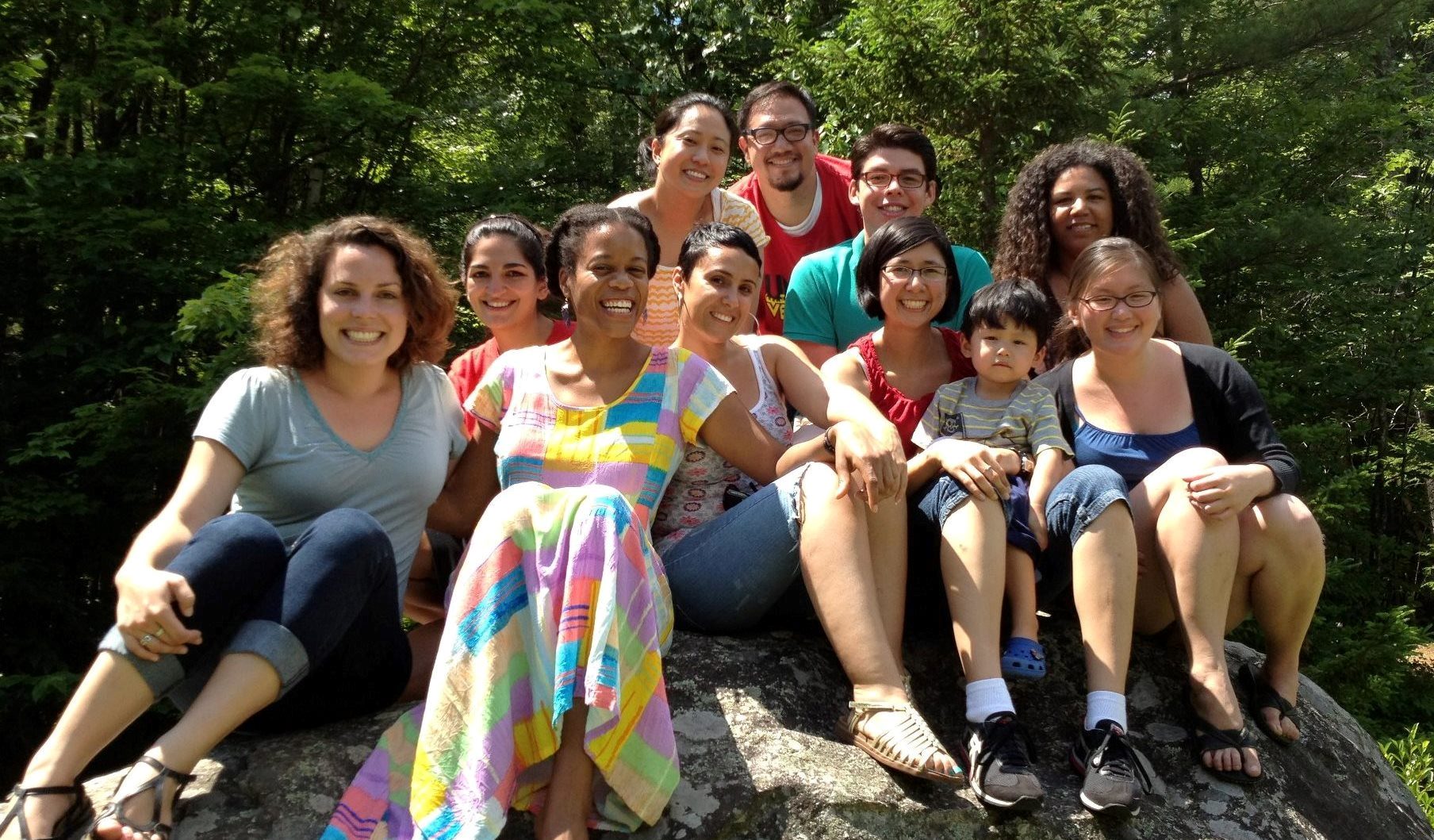 Registration includes membership in the Earth Holder online communication platform--Basecamp. Here you will continue to make Earth Holder friends, cultivate understanding, and participate in conversations of consequence.
Many Voices Deepen Knowing
Lay and monastic Plum Village teachers from diverse cultures and histories will explore these themes:
March 8: Cultivating Wise/Right Earth Justice View, with Kaira Jewel Lingo and John Bell
March 15: Healing and Transforming Racism and Social Inequity, with Sandra Kim and Nomi Green
March 22: Healing Grief, Despair, Fear, and Powerlessness, with Renuka Bhakta and Jassy Denison
March 29: Nurturing Earth through Community, with Sr. True Vow and George Hoguet
April 5: Earth Ethics, with Brian Kimmel and Stephanie Knox Steiner
April 12: Right Action and Earth Justice, with Aurora Leon and Br. Phap Man
April 19: A Week of Personal Practice and Action celebrating Earth Day 2020
May 2: Going Forth--A live panel discussion with our teachers
(The recorded sessions will be available for viewing on the dates listed. View them during the week as your schedule permits.)
THIS IS IT includes live, online Dharma Sharing every Saturday from
March 14th to May 2nd at 11 am Eastern/3 pm GMT
. NOTE: Saturday, April 25th will be a day of personal practice and action in honor of Earth Day; there will be no Dharma Sharing that day.
In this video, Earth Holders Clear Grace and Heather Lyn Mann talk about
who should attend THIS IS IT and how the retreat works


What THIS IS IT Teachers are Saying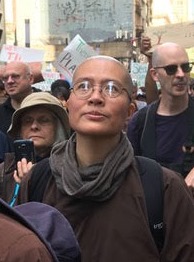 Sister True Vow, Instructor
"This retreat is a wonderful way to bring together and support the aspirations of so many Earth-Holders. These opportunities for shared connection and collective endeavor are exactly what we need to move towards a sustained revolution of consciousness and action."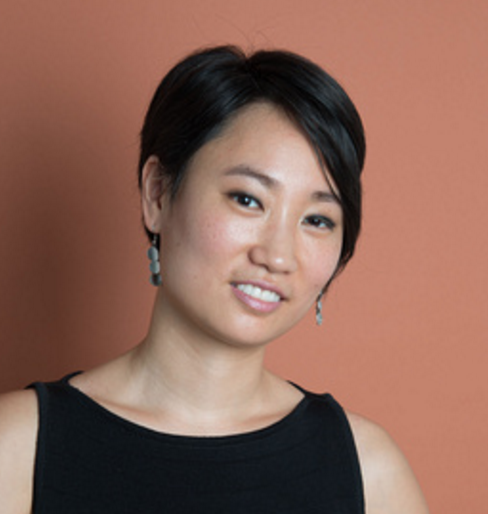 "As our governments prove their lack of desire and inability to address climate change, climate anxiety, fear, and anger is growing amongst us - appropriately so. However I don't want these feelings to lead us to numbing out, feeling overwhelmed, or lashing out. We need a relevant framework and concrete practices to help us become more understanding of our global crisis, grieve the oppressive history of how we got here and its impact on us now, and be called forth into appropriate action as an individual and as a collective. This online retreat aims to do just that - and not a minute too late!"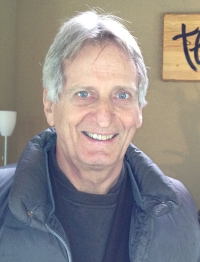 "What makes this THIS IS IT so interesting and unique is the inclusion of many diverse voices in the team of teachers—Black, Indigenous, People of Color, White, practitioners from across the gender and age spectrums. Eco-dharma in many colors!"  
Register Now
Retreat teachers and organizers are making the retreat available to you on a sliding scale
Retreat Costs: What Else You Should Know About THIS IS IT Pricing
We practice Dana.
Plum Village teachers offer the Dharma for free. The retreat registration costs are low because the teachers receive no compensation for their time or wisdom. It is their practice to share their gifts freely and generously. We invite each student, therefore, as you are able, to consider giving generously in return. This is not a typical trade of money for service. Instead, this is a beautiful opportunity for the shared mindfulness practice of giving freely and generously from the heart.
Some scholarships are available.
Retreat organizers especially encourage black, indigenous, people of color (BIPOC), LGBTQIA+, young practitioners (ages 18-35), and other diversities to attend. No one will be turned away. Please email [email protected] and help us understand why you need to offer a different amount and we'll reply with specific registration instructions.
The Earth Holder Community is a Mindful Earth Justice Initiative in the
Plum Village Community of Engaged Buddhism. Learn more here.